Thank you for visiting us online. We are happy to inform you about our range of services.
Your Partner for the manufacture of precision parts and assemblies
The Adam GmbH + co. KG, with headquarters in Suhl – the commercial area of Friedberg, manufactures since 1998, for a variety of industrial areas, assemblies, and precision parts made of different materials according to customer requirements, up to the middle of the series.
Years of experience in our industry
Our products are used in special machine construction, medical technology, aerospace, the automotive industry, the optics and in the solar industry.
With qualified personnel in the design and manufacturing, as well as with universal CNC-controlled tool machines of the latest Generation, we process guarantee a high functionality, dimensional accuracy, and Surface finish of our products to the highest standards of our customers.
The quality of the individual work steps, pavers products or functionality of the modules can be documented with test reports. The use of advanced Software and CNC Coordinate measuring technology from Zeiss come here.
Our company has been certified since 1999, and is regularly audited by TÜV Thüringen and our customer, Audi.
Other services such as surface coatings or material property changes in co-operation with verified and reliable partner companies.
3 Achs-Bearbeitungszentrum:
Standard – Fräsoperationen
Editing options:
CNC milling and Drilling with high pressure coolant through the spindle for tools with internal cooling
Synchronous tapping and thread forming
Free-form milling of 3D contours
5 Achs-Bearbeitungszentrum:
5-Seiten Komplettbearbeitung für Form- und Lagetoleranzen mit höchster Präzision
5-Axis Simultaneous Milling Operation
Automatisches Be- und Entladen von Werkstücken
Editing options:
CNC milling and Drilling with high pressure coolant through the spindle for tools with internal cooling
Synchronous tapping and thread forming
Free-form milling of 3D contours
The manufacturing is done with CNC machines of the latest Generation.
CNC-Fräsmaschinen 3-Achs Werkstückparameter:
| | |
| --- | --- |
| x-axis: | 1110 mm |
| y-axis: | 510 mm |
| z-axis: | 510 mm |
CNC-Fräsmaschine 5-Achs-Bearbeitungszentrum Werkstückparameter:
| | |
| --- | --- |
| x-axis: | 500 mm |
| y-axis: | 500 mm |
| z-axis: | 500 mm |
The manufacturing is carried out with the CNC-turning / milling centers and CNC turret lathe machines of the latest Generation.
| | |
| --- | --- |
| Machining diameter: | 10 – 300 mm |
| Working length (max.): | 400 mm |
| Spindle bore (max.): | Ø 100 mm |
| Mehrkanal-Stangenlader: | Ø 10 – 80 mm |
5 Achs-Dreh-Fräsbearbeitungszentren:
Editing with multi-tasking tools
Complete machining in one clamping
Transfer 2. Spindle (full C-axis)
Y - and B-axis control
Full Spindle
High-pressure coolant through spindle for tools with internal cooling
Angle surface machining with complex geometries and bags
Free-form milling of 3D contours with 5-axis simultaneous machining
Automatic Tailstock
3 Achs-Revolverdrehmaschinen:
Chuck and collet voltage
driven tools
Drilling and milling operations
Automatic Tailstock
For sawing Material, fully automatic band saw machines are used.
We can offer material blanks in all fields with test certificate at cheap rates. The main material dimensions and material Grades we have in stock.
Our claim: One week after receipt of order, we deliver, depending on the amount of the blanks with a material certificate.
Specifications Band Saw Machine:
Material dimensions: 10 – 320 mm
Length of cut: 2 – 680 mm
Design and manufacture of:
Assemblies
Clamping and mounting devices according to customer's requirements
Manufacture of mould inserts for injection moulding tools, rivet tools, punching - and bending tools
In-house development and manufacture of a rod gripper system for CNC lathes.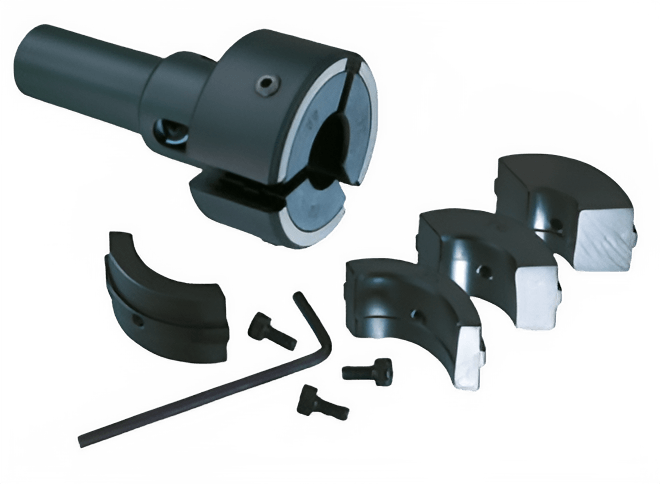 The rod gripper is a gripping tool out of Bar material Dia 3 – 90 mm from the lining of the CNC lathe and CNC machining centre in the automatic mode.
Is particularly suitable for:
Production of small and medium-sized series of rods and
even to the Transfer of workpieces
It was developed in 1998 and since then has been successful in customers and in our own manufacturing use.
We can take for our customers to constructive tasks and technical solutions.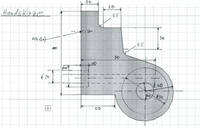 A hand sketch or a description of the task is enough to create a 3D model or 2D Drawing for your Assembly or functional item. Also customer's own digital 2D drawings or 3D digital models, we can read about the usual standard interfaces in our computer System.
Optimized work processes, in conjunction with the material used are stored witnesses in a database of the CAM-Ware. From this we create in a short time, the optimal treatment strategy in a cost-optimal production times and low tool.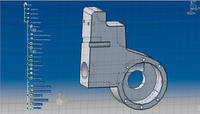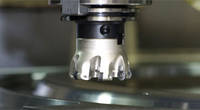 This means for our customers:
short delivery times, rapid availability and low cost.
Maximum standard of quality by our practiced quality Management.
We are certified according to DIN EN ISO 9001/2015
Own quality assurance to comply with the ISO Standards
Air-Conditioned Measuring Room
Use state of the art CNC Coordinate measuring technology of the company Zeiss, with Software in the creation of Measuring and test reports
Automate testing processes – the maximum repeatability
Automated creation of test reports / test reports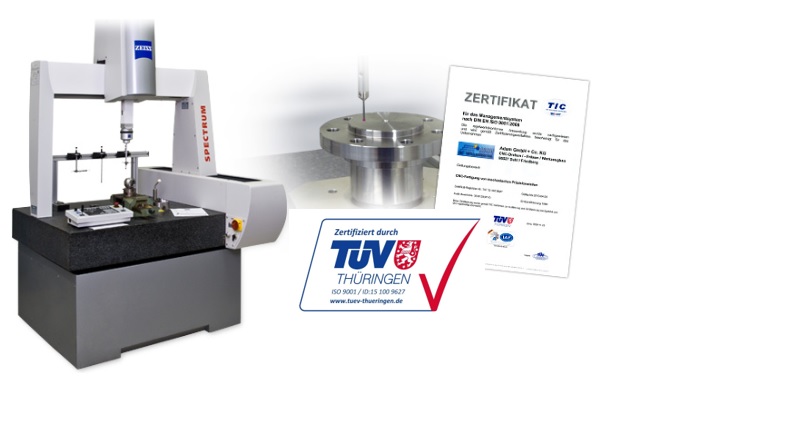 Ein kleiner Eindruck in das Tätigkeitsprofil in welchen Branchen wir unsere Kunden mit Präzisionsteilen beliefern.